Monday, December 1st, 2008
---
8:38 pm
i'm feeling jealous and gross.

i wish i could change my situation


i've been pretty happy for the entire month of november
then december hits and i start to feel like shit.


2 months til i turn 23
crazy
Saturday, November 29th, 2008
---
7:50 am
- Animal Crossing
I'm really sad that I still do not have a Wii!

I need to start playing animal crossing city folk




after catching all of the fish and bugs on animal crossing wild world i've been feeling bored with it!

although i just started zelda phantom hourglass and it's seriously the best game ever!!
one 'bad guy' you had to scream into the microphone to kill it! sometime you have to blow out candles! one time i had to transfer information from one map to another map and the way to do it was to close my ds screen!

oh boy its so much fun! plus its the sequel to wind waker which was my fave zelda game ever!


i enjoy video games.
last night nick kicked my ass over and over again on madden
first he was the chargers and i was the bears and it was like 40 - 0
then i was the packers (i know thats terrible of me) and he was 49ers and it was 30-14
then finally i was the patriots and he was the lions and it was 34-13
i missed the extra point attempt.
i'm awful at that game! and i was thinking i was getting good
but maybe nick is just to good! he would always get picks everytime i passed!


football is great. i'm so happy tomorrow is sunday!
Monday, November 24th, 2008
---
5:14 pm
i started clinicals for the cna program i'm in today
and it scared me

i know i dont want to be a cna but i was terrified that these people were going to choke or fall or that i would drop somebody
i also know that nurses don't feed, change or transfer their patients so i'm sure its much better but i'm a little intimidated after today
although the people there were so sweet!
there is this couple in their 90s and they're married and still in love and crazy about each other
they sit and hold hands all day!
Monday, November 10th, 2008
---
10:22 am
even though they lost yesterday i still love them
and these pictures are adorable!





hester and forte are my favorites on the offense!


no new updates on the nick situation
although i did get a small kiss goodnight which was sweet
Friday, November 7th, 2008
---
8:39 am
- eee
Nick and I talked a lot last night
he said he still loves me and that we're now working on getting back together
but he wants to go slow and at his pace
he wants it to be new and exciting



i couldn't be more thrilled
i just hope i dont get super crazy on him
and force him back into being with me right away
i've never been known for my patience!
Thursday, November 6th, 2008
---
9:53 am
our date was last night!
i think it went pretty good! he even smelled me hahah
but he held my hand for a second
paid for dinner
came to my house to watch the last of the jazz game
smiled at me a lot
was upset about this the way i was wearing a special ring between us
i felt like he was feeling it too
but we didn't talk about anything and we didn't kiss


and he's coming over tonight to watch the utes/tcu game in the front room
but mainly he wants to want the browns broncos in my bedroom
he said he'll switch between rooms

haha football is wonderful



go utes :)
Saturday, November 1st, 2008
---
2:05 pm
its a new month
and i'm going to be better this month.

i haven't tried to talk to nick this entire week
and i've accepted that we're over

well mostly, i still hope far down the road we can make it work

but whatever.
he's doing his thing and i guess he doesn't miss me.


but starting today it's not going to affect me!
i already went to the gym
i have plans for tonight
and tomorrow is football
and the bears are going to dominate!

i'll be fine without him..
i'd just rather be great with him.
Wednesday, October 29th, 2008
---
10:54 am
i'm trying so hard to not be a jealous crazy person.
somedays are easier than others.

i'm also giving up on nick.


this month was supposed to be better
but i have been doing a lot of things

i spent time with a realy good friend of my from highschool
we went to dinner and a haunted house
and next week we're going to bombard our friend by visiting him out of nowhere
which will be like highschool as well


tonight the jamz are playing
tomorrow calli and i are going to decorate pumpkins and listen to scarrry music
friday is halloween and i'm pretty sure i'm spending the evening with a bunch of my girlfriends.


so no time to get sad over nick until i see him again sunday.
Tuesday, October 28th, 2008
---
11:33 am
- da bears!
the bears are ranked 8 in the power rankings!

amazing!

The Bears own the NFL's second-highest scoring offense. That is not a typo. The banged-up secondary is starting to get healthy, too. Da Bears seem poised for a strong second-half run, leading all of Chicago to grow Kyle Orton-style neck beards


and for once the bears have an offense?!?? i'm so confused by my adorable team! and i was so upset during the offseason now i'm just proud!



drafting for fantasy basketball soon. this year i bet it will be too difficult to have dwill and nash i used to kill it in assists every week!

and my fantasy football isn't doing so hot 4-4 i lost by 3 points last week!
but i picked up some awesome recievers and i hope i can get a few more w's!
Tuesday, October 14th, 2008
---
11:02 am
- hm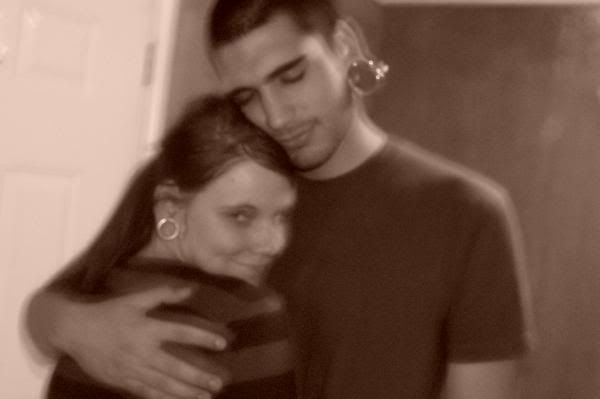 this picture was taken on saturday


i still love him

and i'm still crossing my fingers that he loves me too
Monday, October 13th, 2008
---
8:04 pm
taylor!!
my phone will be turned off for a week but i want to talk to you! i already miss your text messages! so i'm going to stay on aim all of the time or at leat when i'm at a computer! and i don't know your new sn so message me!!


maybewithmexoxo
Saturday, October 11th, 2008
---
5:33 pm
i've worked out two days in a row
and i've started running
i haven't been able to run for so long!
so its pretty amazing
although i suck at it, i can't run for too long without my leg feeling like it might burst open and i'll fall flat on my face
maybe soon i'll get past that..




i miss nick.
i wish i didn't.
Thursday, October 9th, 2008
---
9:50 am
- you're mostly what i think about
i'm finally starting to try and accept everything and move on
i've stopped caring what he's doing and what he's thinking etc.

i'm still only listening to the song simeon's dilemma and feel that every word in that song reminds me of him and what we're going through

but i've let it go

last night he even texted me for a bit, i didn't read in to it, i barely replied and i didn't let it affect me, it was all short and friendly but before everytime he made any form of contact with me i thought it was his of coming back


but he doesn't have a way of coming back because he doesn't want to
and 2 and a half months later i've realized that, and i think i'm accepting everything


plus i feel good, i don't like anybody i dont have a crush on anybody i'm just focusing on what i do have which is great!


friday i'm going to lagoon with taylor and calli and jake and i'm way excited! frightmares is one of my favorite october activities!

plus the working out finally starts today! i've been pushing that off for way too long
oh and room cleaning house cleaning also starts today!


and i'm going to treat myself with a nice new pair of jeans and a new brian urlacher jersey!
i'm pretty sure i'm going to get a white urlacher jersey my blue one is old and i'm not sure if i love the blue one anymore
maybe i should get a devin hester jersey too.. i'm really not sure who is my favorite player anymore, except for lance briggs of course but his jersey is impossible to get outside of chicago!

i'm feeling good and i'm starting to finally put my october plan of action into play!


(pay all bills off, be happy, work out, don't let nick affect me, study, spend time with my friends, don't ditch people, call people back, answer my phone, visit my family, cook dinner everynight, listen to more music, read more books, no soda, limit drinking etc)

current mood:
content
Friday, October 3rd, 2008
---
2:18 pm
- how strange
every time I'm feeling down I get a text from my ex boyfriend Colby! I'm not sure how he does it, we don't talk to any of the seem people, he must have some sort of intuition of how I'm feeling.
8:20 am
- I was ready for October
I was over august and september, I was done doing nothing and being sad all of the time. So I made rules for myself for October, that I really said I was going to follow.

Oh yes.

October 2nd, I broke a lot of those rules, and Nick hurt me beyond words, so now I'm pretty sure I hate him, which will at least make some of my October rules easier to follow.

current mood:
disappointed
Monday, September 29th, 2008
---
3:37 am
- nobody will ever be nick to me.
i told him what i wanted today
and he told me he isn't ready to commit to anything

so i told him i'm not hanging out with him anymore
i'm not going to be his friend

the only way i'll be in his life is either if we're back together
or in years when i'm over everything nad can be happy for him.

current mood:
sad
Friday, September 19th, 2008
---
12:34 am
- old times
tonight colby has been sending me pictures messages of these ceramic items i made for him while we were together and notes that i wrote
they were so sweet
i was so much sweeter to him that i ever was to nick

the two relationships can't even compare

i don't know if its becasue colby was my first love or if i loved him more than i ever loved nick

weird. and sad

but hey i got over colby and it only took two years until i found nick
Thursday, September 18th, 2008
---
1:53 am
- freakin napkins
tonight i'm at work, yeah graveyard, with calli and we're pretty pissed about this place. so we're looking for new jobs! yes it's thrilling. anyway this guy just came in and asked us if we had freakin napkins. oh boy did that make us laugh. looking for jobs is horrible. being single is horrible. working at this time is horrible. and the fact i have to work this sunday is even more horrible. i hate everything, except freakin napkins.

current mood:
annoyed
Thursday, September 11th, 2008
---
6:07 pm
- blah.
how come the crush was so cute for two days and then became awkward?
two days of texting to two days of nothing.


ew. at least i haven't texted him either but it's lame.




OH and this is random and has nothing to do with a crush but there is this boy that works with me, we've worked together for a while and i have always thought he was possibly 21 and that is only because he works as a bar tender but turns out he will be 30 next week. wow. when i'm 30 i hope i still look 21 haha

current mood:
annoyed
Friday, September 5th, 2008
---
1:25 pm
- moving on?
last night i actually went out and put everything behind me
an old friend admitted to having a crush on me for quite a few years
and it made me start thinking that if somebody as amazing as him has a crush on me then i'm sure there are others out there and i'm starting to realize nick isn't the only person that would want to be with me
after hearing that news i was talking to this boy i had a crush on a few years ago and he kept hugging me etc and when i was leaving he asked me for my number

so i think i'm starting to get out there
i've tried over and over to be with nick and he isn't having it
so i might as well try to move on



we'll see how it goes..
pretty scary!

current mood:
curious